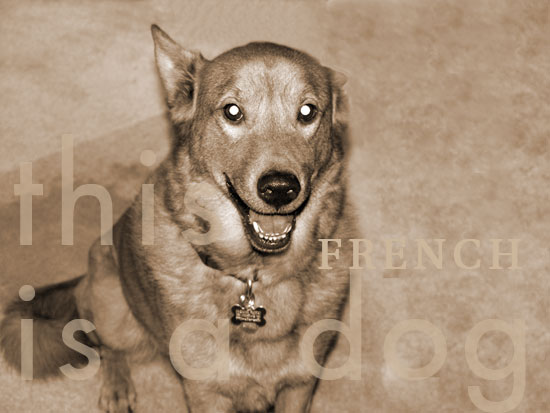 I'm ordering more prints from the Kodak Gallery, who has done good work for me in the past. I took/created the photo above which will pair with the similar photo (with the same text) that I have of Schaef.
To upload the photos (65 megs this go-round) Kodak asks you to install an Active X control, making this the first time I've used Internet Explorer in around a month. It seems to work quite well.
In related news, Sam Flax has some extremely good deals on picture frames. While the high end frames are quite pricey, the medium is extremely low in cost.